NUDURA Insulated Concrete Forms (ICFs) provide you with superior energy efficiency, consistency in performance
and lower utility costs over the lifespan of your home
What Are Insulated Concrete Forms (ICFS)?
The insulated concrete forms (ICF) building system uses Expanded Polystyrene (EPS) foam blocks that act as hollow forms. Ready-mix concrete is poured into the hollow form to build reinforced concrete walls.Insulated Concrete Forms from NUDURA provide design professionals, architects, homeowners, and contractors a more efficient way to build Insulated Concrete Form structures.
Why Choose NUDURA ICFS over Traditional Wood Framing?
With rising energy requirements and fuel costs, we need to use the most efficient way to build schools, hospitals, shopping malls, and other buildings. NUDURA ICFs are more environmentally friendly and cost-effective than wood, both during the construction phase and over the long term.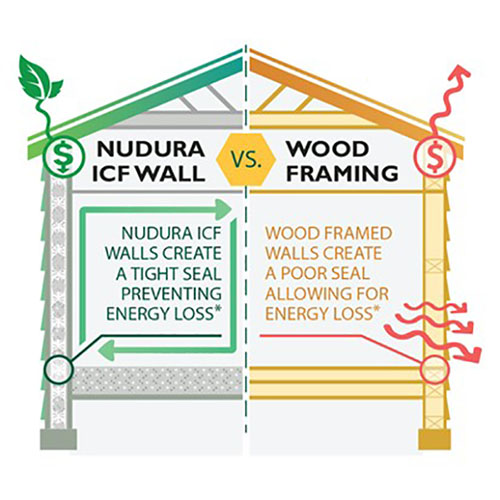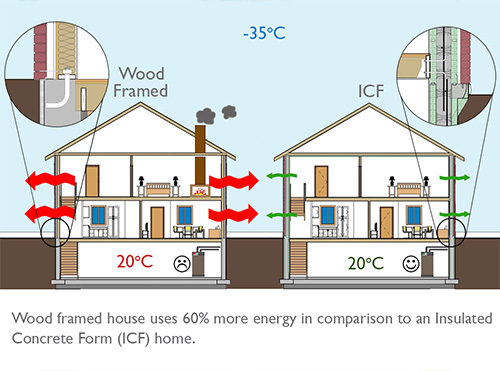 NUDURA ICFS Helps Earn LEED Points in Kelowna, BC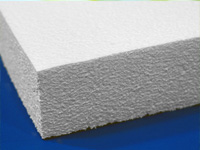 Recycled Materials
Reduce. Reuse. Recyle. NURDUA ICF's do their part. The unique folding web design is manufactured from 100% recycled polypropylene and steel.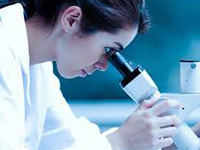 Mold Resistant
NUDURA icfs have been laboratory tested and will not support mold growth unlike traditional wood frame structures providing healthier indoor living and working environments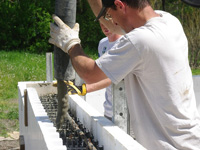 Building Durability
NUDURA icfs offer a structure built out of concrete, one of the most durable building materials which result in high impact resistance and maximum safety in high wind areas.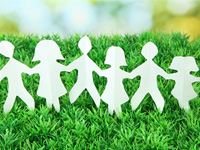 Energy Performance
Lower your carbon footprint with NUDURA ICFS. Thermal mass walls create a more efficient home that can reduce heating and cooling costs by up to 60% a year.*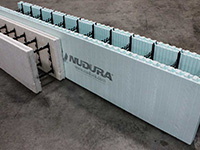 Waste Reduction
The unique 4-Way Reversible System from NUDURA creates less waste during the construction process, sending less waste to our landfills. All waste is 100% recyclable.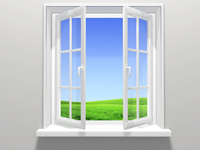 Improved Indoor Air Quality
NUDURA icfs do not emit CFC's or HCFC's while providing an airtight structure with healthier indoor air quality and an environment that's less susceptible to mold.
DURALOK Technology™
Our patented Fastening Strip securely locks forms into place with a patented reversible triple tooth interlock eliminating float and compression and the need to wire forms. The DURALOK Technology™ has embedded web/fastening strips that run the full 18-inch height of each and every web, ensuring the icf forms do not compress during concrete placement and provide an industry leading continuous fastening strip for finish materials.
DURAFOLD Technology™
Our Patented Hinged Web allows NUDURA ICF Products to be shipped flat, allowing for 40% more product on a truck compared to other ICF Form products. Simply unfold and stack.
DURAMAX Technology™
NUDURA Standard Forms are the largest standard Insulated Concrete Form in the industry measuring 96″ x 18″ (2438 x 457 mm) allowing the placement of 12 square feet of wall area in one building step. Building with DURAMAX Technology™ results in faster installation times, less waste and a reduced amount of seams.
4-WAY REVERSIBLE System
The patented foam interlock allows the form to be 4 way reversible, almost eliminating waste. Eliminates left and right corners which allow NUDURA ICF Forms to be used in twice as many scenarios as no reversible forms.
Innovation
NUDURA ICF Forms are high-tech industry leading icf forms that have proven technologies to make building easier and faster. The NUDURA line of ICF Forms offer innovation that is exclusive to NUDURA, which allow builders the ability to build and design residential structures with greater efficiency.
Disaster Resilience
With NUDURA insulated concrete wall systems you can be sure that your home will withstand the test of time. Whether they are subjected to high winds, fire or any of Mother Nature's finest elements, NUDURA insulated concrete forms will prevail. NUDURA ICFS provide impact resistance much greater than that of wood walls and will withstand winds of up to 402 km per hour (250 mph). Your family and home will be safe and secure in almost any situation.
Energy Efficiency
With growing energy costs, building a structure that is more energy efficient has become increasingly important. ICF structures will save you money. This is because ICF walls have insulation on both sides as well as the layer of concrete that is poured down the middle. All this insulation does means the ICF does not change in temperature back and forth with the heating and cooling throughout the day and night. The concrete is referred to as "thermal mass." Because of the thickness and density of the ICF wall it takes so long to change the temperature one direction or the other, the temperature instead stays fairly constant.